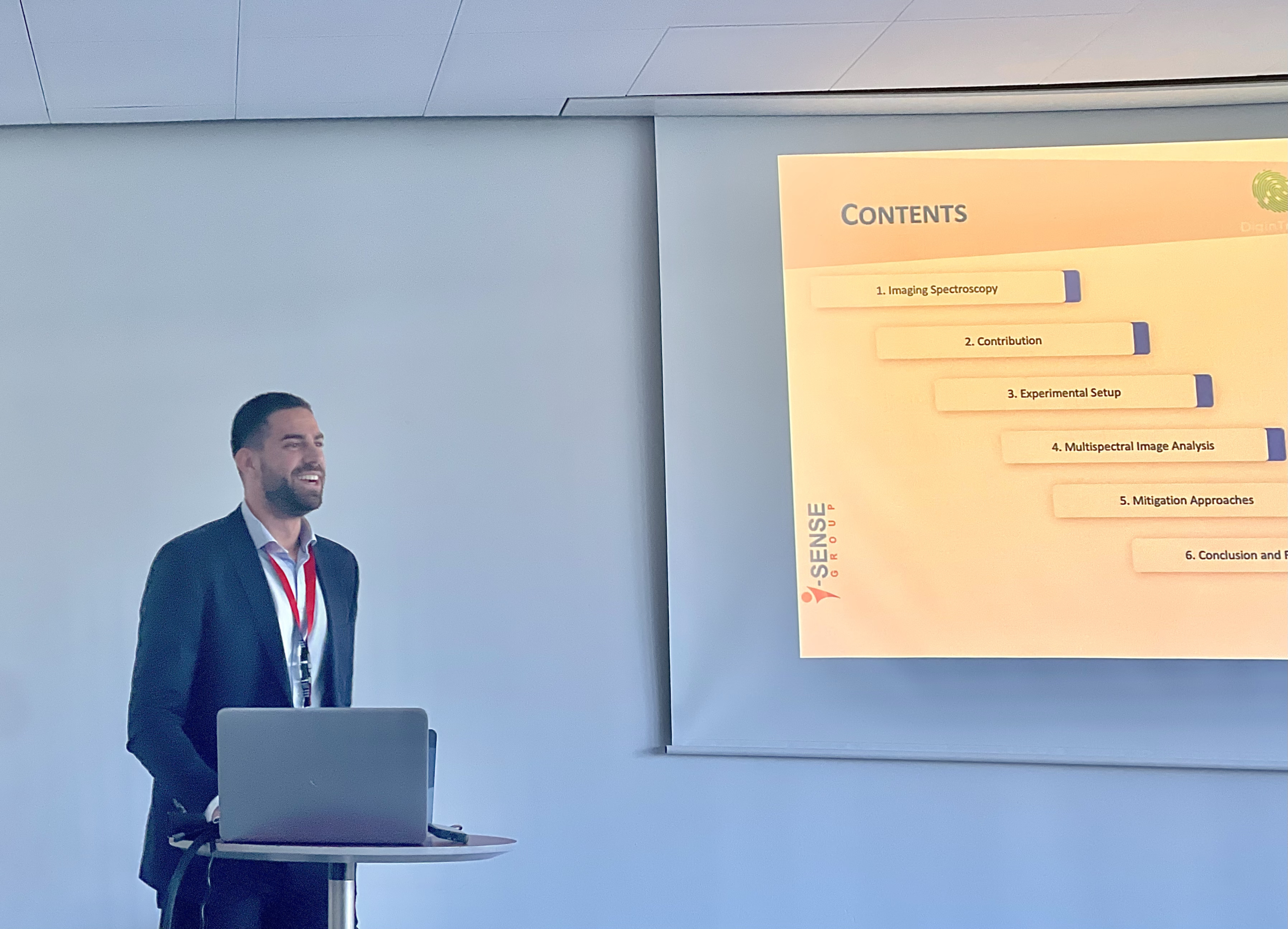 Lighting conditions can have a profound impact on the accuracy of waste segregation and recycling, a critical component in the sustainability journey. ICCS team has delved deep into this issue, exploring innovative approaches to mitigate these challenges and advance the state of the art in waste management.
ICCS, represented by the researcher Savvas Sifnaios, participated in the IEEE International Conference on Imaging Systems and Techniques which took place on 17-19 October 2023 at the Technical University of Denmark. Mr. Sifnaios presented a paper entitled "Exploration and Mitigation of Impact of Lighting Conditions on Multi-spectral Image Classification", relying on the innovative research held in the context of DigInTraCE project, in the field of waste segregation and recycling, using multi-spectral imaging.
Let us trace the path to sustainability with DigInTraCE!